There will be an informational meeting after school next Monday, October 24th in wrestling room for any girl in grades 9-12 that's interested in wrestling this season. It's a new program, be part of something special.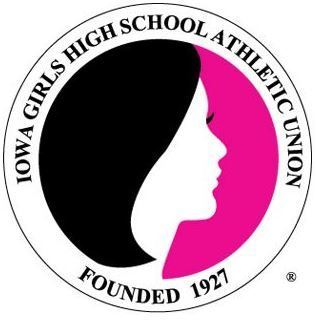 Reminders: Team send off at 4pm. Pep Bus loads at 4:35 and departs at 4:45. Purchase tickets online. Game at 7pm. Watch game on GoSCCTV GO INDIANS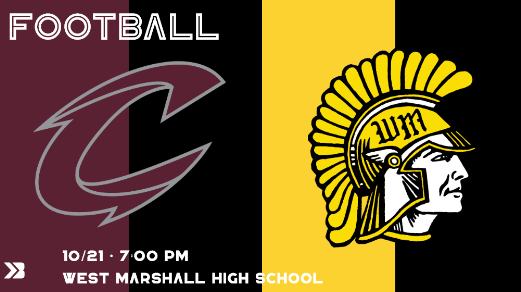 The pep bus is loading at 4:35 and departing at 4:45 today from the student parking lot. $5 for the bus and you must purchase ticket online ahead of time. If interested, contact
sue.brimm@clarkecsd.org

There will be a pep bus (adults/students) traveling to the football game this Friday. Please contact
Sue.brimm@clarkecsd.org
if interested. Cost is $5 per person for the bus and you must purchase your ticket online. Bus departs at 5pm.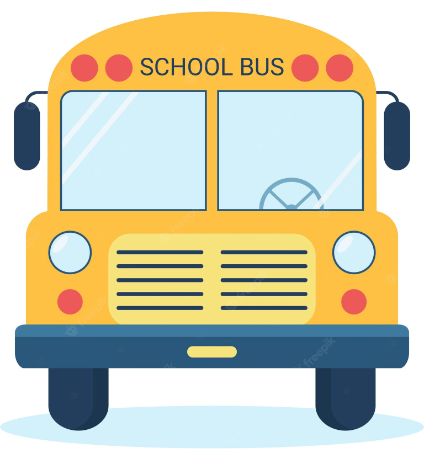 Clarke Community Schools 802 N Jackson St • Osceola, Iowa 50213-0535 Phone: 641-342-4969 • Fax: 641-342-6101 Dr. Alan R. Dykens, Superintendent of Schools October 17, 2022 Dear Clarke CSD Community and City of Osceola, We want to thank you for your continued support and trust as we navigate this current situation. The threat first came to our attention on Sunday afternoon. At this time, school administration and the Osceola Police Department were involved in a joint effort to investigate and determine the credibility of the situation. It was determined that the information that we were receiving was not at a level to warrant any type of school closing; however, we were going to implement all necessary precautions to ensure the health and safety of all of our students, faculty and staff within the district. Public communication was implemented in an effort to be transparent about the threat, but not hinder the remaining enforcement procedures conducted by our local authorities. We are pleased to announce that the incident has been investigated thoroughly and is deemed to be closed and unwarranted. Again, we would like to thank all personnel involved, the Clarke CSD and the City of Osceola for their diligence in ensuring the safety of our community and school. Sincerely, Alan R. Dykens, EdD Chief Marty Duffus Superintendent Osceola Police Department

Thank you Clarke Community and Osceola PD. Again, I would like to reiterate that the Clarke Community School District is open and operating. Every precaution has been taken to ensure the health and safety of all. ONETRIBE!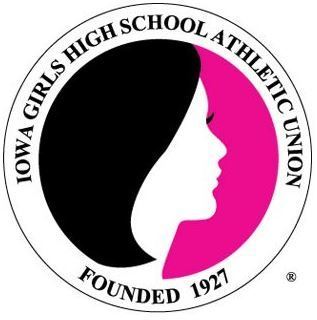 I want to reiterate again, that the School Administration and Osceola Police Department Personnel are investigating the threat that our MS/HS students and staff received today. A situation like this will never be taken lightly and I want to thank our dedicated staff and our local authorities on their investigation. School will be open and operating tomorrow with every precaution taken to ensure the health and safety of each of our students, faculty and staff at Clarke CSD. We are Clarke. We are ONETRIBE!
Reminder to HS Students. Come to Ms. J-W's room after school to watch some anime, hang out with friends, and eat some food. We will be here until about 5:30. Join us!

All three levels will be playing in the HS gym starting at 5pm. JV2 and JV1 will each play for 45 minutes. Following the JV1 match, we will have the Breast Cancer Awareness Flower Dedication followed by Senior Night. The Varsity match should start around 7:15. Go to GoSCCTV on Facebook to watch the live broadcast.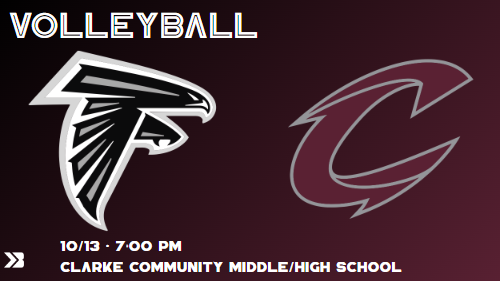 Reminder: The Clarke Food Pantry will be handing out groceries today from 4-5 in the Central Office parking lot for any Clarke family in need. Please come to the CLC doors for pick up.

Reminder to purchase your tickets for the FB game tonight. Tickets can be purchased online, the card reader at the gate, or exact cash only.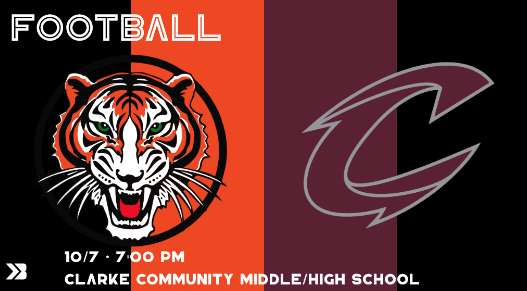 I'd like to thank our cross country team today for helping pick up the TP from last week. Not your job, but greatly appreciated! True example of #onetribe mentality.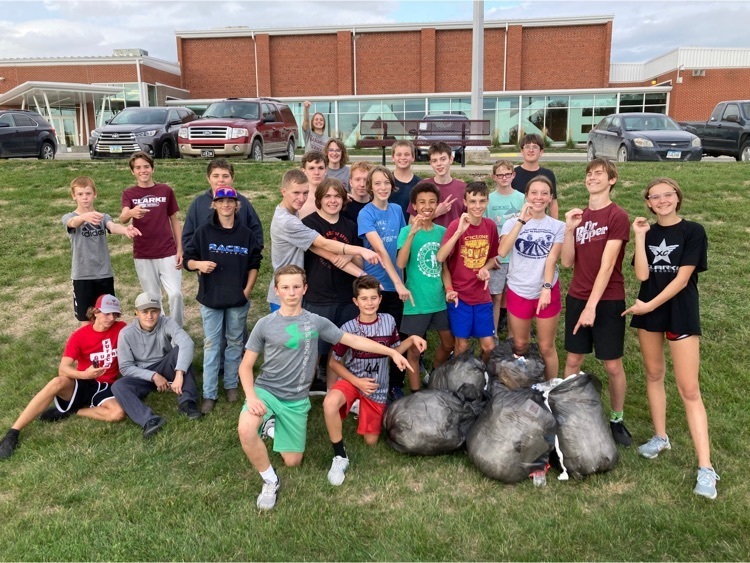 Don't forget! Pack the Pantry is tonight. For every 10 food items you donate to the food pantry, you'll be entered to win one of our great prizes. We have gas cards, gift certificates (including 2 $50 gift certificates to the Booster booth), t-shirts, jewelry, and more! Look for the pick-up truck down by the field. We will be there by 6. GO CLARKE!

We are encouraging people to purchase tickets online for the football game tonight. Tickets are $6 for Adults/Students. No processing fees. Go to clarkecsd.org, then to menu, scroll down to parent section, then "school events (Bound). We may have a card reader available.
T-minus 30 minutes until the start of the homecoming parade! Reminder it will be from Fareway all the way to the Fire station. Then, join us right after in the high school gym for Coronation followed by Boom Night!!

The junior class will be selling Homecoming t-shirts at Boom Night and Coronation for $10 each or buy 4 at regular price get additional shirts at $5 each.
Good morning and howdy everyone! Today's theme day is WESTERN. Grab the jeans, boots, and hats and head to school. A reminder that today is the last day to submit the scavenger items AND to chip in for the Copper/Silver challenge. Parade starts at 6pm, Coronation and Boom Night at 7pm. See you there!
Don't forget to help Pack the Pantry at Friday night's game. For every 10 food items you donate to the food pantry, you'll be entered to win one of our great prizes. Prizes include gas cards, restaurant gift cards, Clarke gear, and more! Look for the truck to leave your donation.