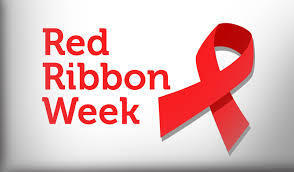 Red Ribbon Week is October 22 to 25
Shelly Morgan
Wednesday, October 17, 2018
Red Ribbon Week is October 22nd to October 25th
NO DRUGS! NO BULLIES! NO EXCUSES!
Monday - Kick off to red ribbon week - Everyone wear red!
- students and staff K-6 will receive a pencil with the theme
Tuesday - Dress for Success! Stay drug free and you will succeed!
Wednesday - Wear Orange - anti bullying day
Thursday - Leadership Spirit Day - Lead the way with Clarke Gear toward a drug free life!