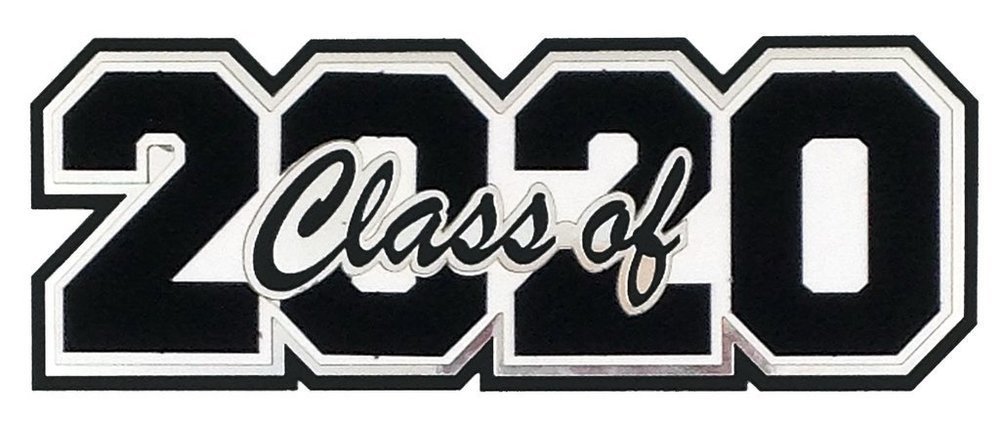 Attention 2020 Seniors: June 28th Graduation Information
Clarke High School
Thursday, June 18, 2020
Dear Seniors, Senior Family Members, and Guests,
We are excited to be able to provide an in-person graduation ceremony on June 28th, 2:00 PM at the Clarke Community High School Football and Track Complex. This will be a social distancing event. We are not requiring masks, but if you feel you need to wear one, feel free to do so. We will be observing the CDC's guidance on the 6-foot x 6-foot rule for the ceremony. Seniors will be seated in the bleachers; parents and guests will be seated on the football field. Seating will not be provided. We ask that all guests bring folding chairs or blankets on which to sit. Seniors will also need a quick place to sit with their family after they receive their diplomas and bring their loved one(s) a ceremonial flower. The ceremony should last no more than one hour. After the ceremony, we ask that everyone continue to practice good social distancing.
We ask that all senior graduates park in the far east section of the pool parking that is directly across the street from the Faith Community Church. We ask that all parents and guests please park in the large student parking lot that is between the softball field and the practice football field. Please note that there is limited parking due to construction. There are 185 parking spots in the aforementioned lot. At this time, we can't guarantee that we will have much more parking than that due to road repair and building reconstruction. When this lot gets full, please begin using the parking on the east side of the pool. Please understand that there will be no ability to drive down to the field to drop anyone off.
Seniors need to report to the north side doors of the auditorium no later than 12:30 PM on the 28th. You will be adequately social distanced in the auditorium while receiving instructions and awards. Seniors if you have your cords already for your extracurricular groups please bring those. We also will be distributing other academic cords at this time. We will begin to proceed to the football field at approximately 1:45 PM. We ask that all parents and guests be seated on the field no later than 1:45 PM so as to afford the seniors the appropriate social distancing needed to enter the stadium. Seniors, you are allowed to decorate the tops of your caps. Mr. Stephens will be the final authority as to whether a senior's cap decoration is appropriate.
Finally, we ask that this graduation be by invitation only. Each graduating senior can invite four guests to the ceremony. This will allow enough room on the field for proper social distancing and provide for an adequate view of the ceremony. One housekeeping note for the football field: Seniors, parents, and guests, we regret that you will not be allowed to wear high heels on the football field. Our warranty from Sprint Turf, the manufacturer of the turf, would be voided.
Programs for the ceremony will be available at the ticket booth upon entry to the field. If you have further questions, please contact Mr. Shane Stephens by email sstephens@clarke.k12.ia.us or call 515-393-0647. Again, we are so thrilled and happy to be able to provide this once in a lifetime deserved experience for our graduates.
Sincerely,
Mr. Shane Stephens
CCHS Principal