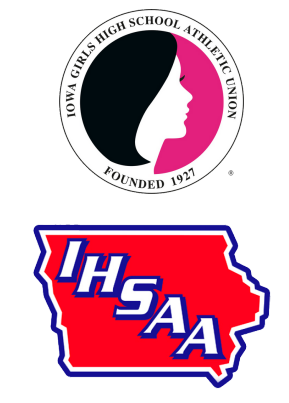 Summer Baseball/Softball Information
Randy Bolton
Tuesday, June 09, 2020
Attention HS Baseball/Softball Families and Fans,
This season will look different as we get back into high school activities with our "new normal" procedures. I remind you that the guidelines we've been given by the Department of Education, the IGHSAU/IHSAA and our local public health will probably need to be adjusted throughout this season. We are excited that we get the opportunity to play, but just need everyone to follow the guidelines whether or not you agree with them or not.
We will not be taking admissions at ball games played at Clarke or any SCC school. Some non-conference schools may charge admission. We WILL have a free-will donation bucket available at each field by the concession stand/restrooms. Please donate as we will still need to cover the costs of umpires. Please remember this when you go to away games also.
There will be NO concession stands available at any school-owned facility.
Most schools will not be using bleachers, so you must bring lawn chairs or stand. Please distance yourself at least 6 feet from non-household groups.
No shared coolers with food and drinks may be brought to games. You can bring a single drink and a single food item for yourself.
The use of sunflower seeds or bubble gum is STRICTLY FORBIDDEN.
The home school will provide foul ball retrievers as the baseballs/softballs must be disinfected before being used again.
The umpires, coaches and players ALL have many different rules and guidelines to follow. We encourage you to simply enjoy watching ball this summer. They are going to be under a different level of stress this year, so let's put the game in perspective.
I know that there are many inconveniences, but keep in mind, the kids get a chance to play. With everyone's cooperation and understanding, we increase our chances of playing a full season and at the same time lessen the risk of spreading the virus.
Some schools will have much stricter guidelines, please understand that they are doing what they've been asked to do.
I'm including some of the signage from both the IHSAA and the IGHSAU below. By no means do these include all the guidelines, but felt it would be a good start.
We will try to keep everyone posted with changes as we go through the season. Please use the following website for updated schedules: https://www.southcentralconf.org/public/genie/664/school/6/
Thanks
Randy Bolton, Clarke Activities Director