Elementary Announcements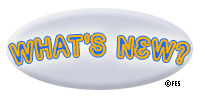 ---
What's Next??
PokeMon After School Club
Who: Any student in grades 3 - 6 (we may expand later)
When: Every 2nd and 4th Thursday of month from 3:10-3:45
Where: Elementary Library
Why: To share with others who have an interest!!
Sponsor: Mr. Bolton
We will have various activities planned that students will participate in.
** Parents/Guardians will need to provide transportation home afterwards. Please have students picked up no later than 4:00. Students will be at the Circle Drive doors.
** I will create a "Remind" account that will be used to notify of any changes in schedule due to weather or conflicts.
Click here to print flyer for permission slip
__________________________________________________________________________
Circle Drive PM Procedures
What are we changing?
Clarke staff will no longer be crossing students to cars parked across the street. This will include all cars parked across the grassy section and cars on the north side of the street in front of the stairs. It has become too dangerous with vehicles pulling through. Families wishing to park and walk up to get their students may continue to do so as long as parking does not block traffic flow.
What is the best way to pick up your child at circle drive?
Clarke staff will continue to assist with students getting into vehicles (2 at a time) as they pull up to the loading zone in circle drive.
Is there another option for picking up students?
On the west side of the school, students can be picked up after the bus traffic leaves by pulling along the sidewalk. There are no teachers helping students get into vehicles on this side.
We thank all of you for remaining outside while you are
--------------------------------------------------------------------------------------------------------------------------------------------------------------------------------------------------------------
---
---
Information about Weather Impacting School
Please sign up for the texting/email service found within our school website to get information about school closings, late starts, or early outs.
When you sign up for this FREE service, you will find out as soon as the decision has been made. Calling the school does not speed up the informational process and actually slows it down.
Thanks for being Proactive and Thinking with the End in Mind!!
---
---
Circle Drive Procedure 2016-17
---
Ways to Connect
We are inviting parents, families, and community
members to utilize social media to understand what is going on. The link below contains QR codes and URL links to our school website, Facebook page, and Twitter account.
---
Student Drop Off Zones
We need students to be dropped off either on the west or north side of the school in the mornings. The south side is where our buses drop off students. This is for the safety of everyone.
After school we use both the south and west sides to pick up students with our buses. The north circle drive area is to be used to pick up students. After the buses leave on the west side, parents can use that side to pick up children. Please do not park on the south side and wait for the buses to leave.
Thanks for being Proactive and
Thinking with the End in Mind!!
---
"Ready to Ride,
LEAD and Learn"
Win-Win Bus Agreements
We will be having opportunities to share bus expectations with ALL students in the upcoming weeks. The Transportation Department will provide a bus to use for our training.
Please click on the link below to see our Win-Win Bus Agreements that need to be signed and returned to the Elementary office if your child rides a bus to and/or from school.
Click Here For Win-Win Agreement Form
---
The Osceola Public Library has purchased the license for the tumble book site for a year. This has lots of genre for K-6th and they even added the math programs. This can be used on lap tops and the ipads. Go to the Osceola Public Library website and at the top is a tab Tumblebooks. Then just click on the image and have fun exploring!
---

School Safety
ALL students getting picked up after school MUST use circle drive or Kossuth Street after buses leave. Picking up students in the lower parking lot is not allowed.

All visitors that enter the school are required to check in at the office and pick up a visitor tag.

Thanks for Beginning with the End in Mind...the safety of all students!

Get in the Habit!!!